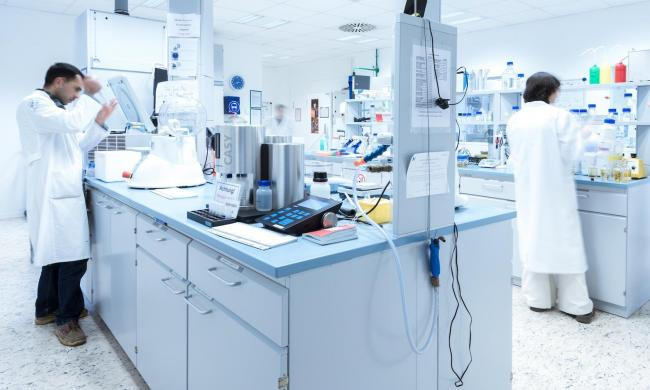 This training course concentrates on developing the knowledge, skills and abilities of the participants that enables them to run a laboratory efficiently and effectively.
It offers the participants the opportunity to develop their professional skills and help their organization maintain a higher standard of performance and quality work.
Workshop Objectives:
After this training participants will be able to:
Update their knowledge on modern laboratory operation
Explain and apply the principles of quality management.
Become aware of the latest developments in laboratory accreditation
Develop their skills in providing an improved service to the customer
Help their organization to optimize their testing laboratory operation and activities
Apply expert planning skills to coordinate the process of quality management system implementation
Develop their capacity and enhance their professional skills in the management of their laboratories.
Enhance their knowledge on leadership and other skills useful to the management of their working environments.
Certification
A certificate of completion will be issued at the end of the course.
Course Structure
Introduction to Modern Laboratory Operations
Management of Laboratory Records and Documents
Organization and Personnel Management
Management of Laboratory Equipment
Management of Laboratory Chemicals and Supplies
Information Management, Utilization and Application
Laboratory Financing and Budgeting
Purchasing and Inventory Management
Laboratory Evaluation and Continual Improvement
Laboratory Health and Safety
Leadership and Managerial skills
Accidents investigation and reporting
Risk assessment
Hazardous material control
Emergency response procedures
Maintenance and repairs
Chemical Safety Plans
Managing Errors and Uncertainties
Laboratory waste management
Method and Data Validation
Quality assurance and control in a laboratory
Laboratory Report Writing Skills
Case Studies
Summary & Review
Course Methodology
The course uses a mix of interactive and hands-on techniques. Beside the presentations by the trainer and the participants, there will be many individual and group exercises based on actual maintenance work related scenarios.
The course will be conducted as a highly interactive work session (as opposed to lectures), encouraging participants to share their own experiences and apply the training course material to real-life situations.
Course Features
Lectures

0

Quizzes

0

Duration

Skill level

All levels

Language

English

Students

0

Assessments

Yes