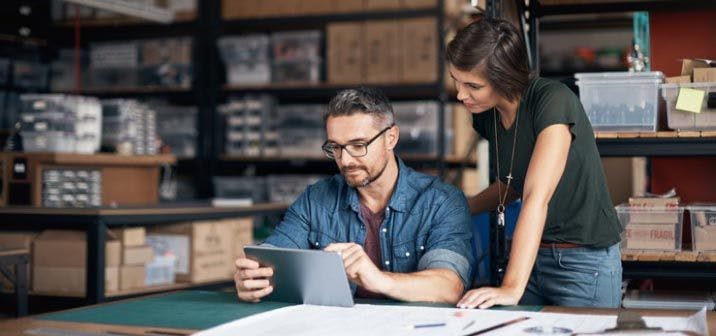 This course is designed to help small business owners and managers learn essential fanincial skills. It will explain to them the reasons so many small businesses fail and it will teach them sound financial management such as tracking their accounting, managing their operating cycle, and forecasting cash flow. These Strategies can mean the difference between success and failure.
Who should attend?
Current and future small business owners and managers.
Learning Outcomes and Program Features
Understanding the fundamental language of small business finance and what different terms mean, in practical way
Creating your own business budget, tailored to your numbers
Knowing what questions to ask your bookkeeper and/or accountant to get the best out of them.
Discovering they types of business finance reports that will make most sense to you to let you know how your business is performing at any time
You'll receive numerous handouts and training resources to support your learning and finance skill development
Certification
A certificate of completion will be issued at the end of the course.
 
Course Structure
In this course you will:
Examine the key elements of financial planning
Formulate or review your own budget
Identify opportunities to improve profitability
Discover tools to make managing your business finances easy
Uncover ways to make numbers align to your business goals
Learn what to ask your accountant to be sure you get the best tax advantages
Understand how to get the best deals from your suppliers
Realize ways to get paid on time
Discover ways that your customers can help you save
Uncover the role that outsourcing plays in small business money management
Be introduced to tools to make it easy to manage your business' financial information safely and on the go.
 
Key Topics:
What is financial management
Cash flow and Profitability
How do I set financial goals and outcomes
How do I prepare a budget
What is Cost of Sales and what are Expenses
Cash flow management
Ways to improve profitability
How to generate more cash flow in your small business
Cash flow projections – ensure there's money coming in the door
Business Structures – pros and cons of having the right corporate structure
Duration: 15 Hours
Fees: $50
Prerequisite
None other than the desire to learn.
Course Features
Lectures

0

Quizzes

0

Duration

Skill level

All levels

Language

English

Students

0

Assessments

Yes