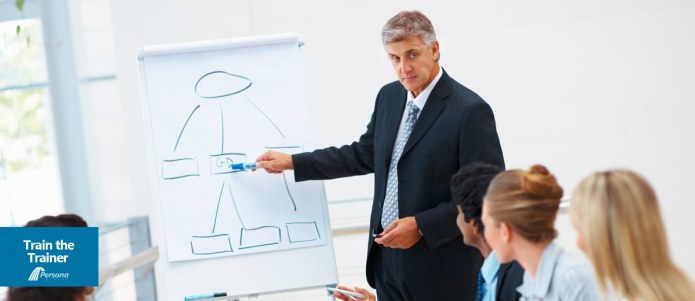 This workshop will provide you with the strategies and techniques you need to be an effective trainer. You will learn how to motivate adult learners, keep them interested, deal with challenging participants, and maximize learning.
Workshop Objectives:
By the end of this workshop, the participants will have:
Identified the role of the Trainer
Explained how adults learn and the importance of recognizing learning styles / preferences
Created meaningful course content
Chosen the right training method
Present the content effectively
Evaluated the level of learning
Provided constructive feedback to learners following practice sessions
 
Who should attend?
Anyone who needs to train staff members to perform competently and confidently.
 
Certification
A certificate of completion will be issued at the end of the course.
Course Structure
Module One: Getting Started
Icebreaker
Housekeeping Items
The Parking Lot
Workshop Objectives
Module Two: Understanding Training and Facilitation
What is Training?
What is Facilitation?
Identifying Appropriate Situations for Each
Module Three: Gathering Materials
Identifying Participants" Needs
Reviewing the Materials
Identifying and Resolving Gaps
Module Four: Creating a Lesson Plan
Planning for the Basics
Adding Slack Time
Creating a Plan B
A Take-Home Template
Module Five: Choosing Activities
Types of Activities
Creating a Tickle Trunk
What To Do When Games Go Wrong
Module Six: Preparing for the Workshop
Creating a Materials List
Gathering Participant Information
Setting up the Physical Location
Module Seven: Getting off on the Right Foot
Greeting Participants
Being Prepared
Using Icebreakers
Module Eight: Delivery Tips and Tricks
Using Visual Aids
Creating Supporting Materials
Gauging When It"s Time For A Break
Module Nine: Keeping it Interactive
Encouraging Discussion
Using Group Work
The Power of Post-It Notes
Module Ten: Dealing with Difficult Participants
The Ground Rules
Challenges and Solutions
Handling Interruptions
Module Eleven: Tackling Tough Topics
Tough Stuff to Watch Out For
Adjusting Your Material for a Sensitive Issue
Dealing with Sensitive Issues in the Workshop
Module Twelve: Wrapping Up
Words from the Wise
Review of Parking Lot
Lessons Learned
Completion of Action Plans and Evaluations
 
Prerequisite
There are no formal requirements for this training course.
Duration: 12 Hours
Course Features
Lectures

0

Quizzes

0

Duration

Skill level

All levels

Language

English

Students

0

Assessments

Yes